The Three Dimensional Model
Combining these three continua can give us a powerful three-dimensional display for studying the relationship of many activities and disciplines to wellness: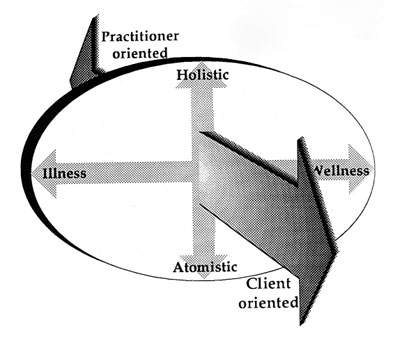 The Three-Dimensional Model of Continua
(continues)
---














Helping Professionals
This area consists of text from Wellness for Helping Professionals, by John W. Travis, MD, and Meryn Callander.
more...

Personal Wellness
Wellness is about you. It is about learning to love your whole self. It is about assuming charge of your life, living in process, and channeling life
more...