Feeling
The expression of emotions - the primary ones being anger, fear, sadness, and joy - is an important form of human energy output in the Wellness Energy System. Feelings are generated from within the limbic system of the brain, and serve to motivate both thought and action.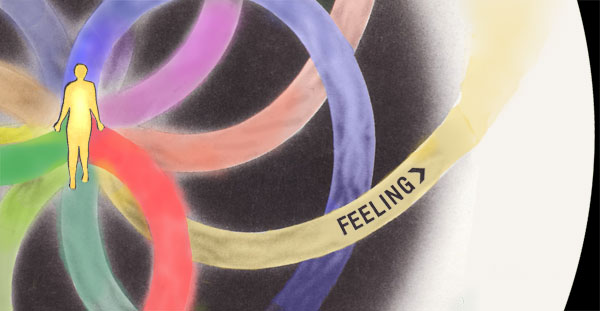 Introduction - Feeling
Thoughts and Feelings
Experiencing and Expressing Feelings
Basic Emotions
Identifying Feelings
The Capricorn Incident:
Feeling Styles
Painful Feelings
Personality Tests
Personality Type Systems
Dealing with Fears
Assertiveness Training
Emotional Awareness
Expressing Anger
Problem-Solving Anger
Letting Off Steam
Why Anger?
Sharing Feelings
Why Are You Angry?
Dealing with Guilt - Saying No
Dealing with Regret
Stamp Out "Oughtism"
Experiencing Joy
Choosing Joy
Stages of Grief
Grief Reactions
Positive or Negative Attention
Value of Attention
Value of Support
Negativity Sessions
Expressing Love
---